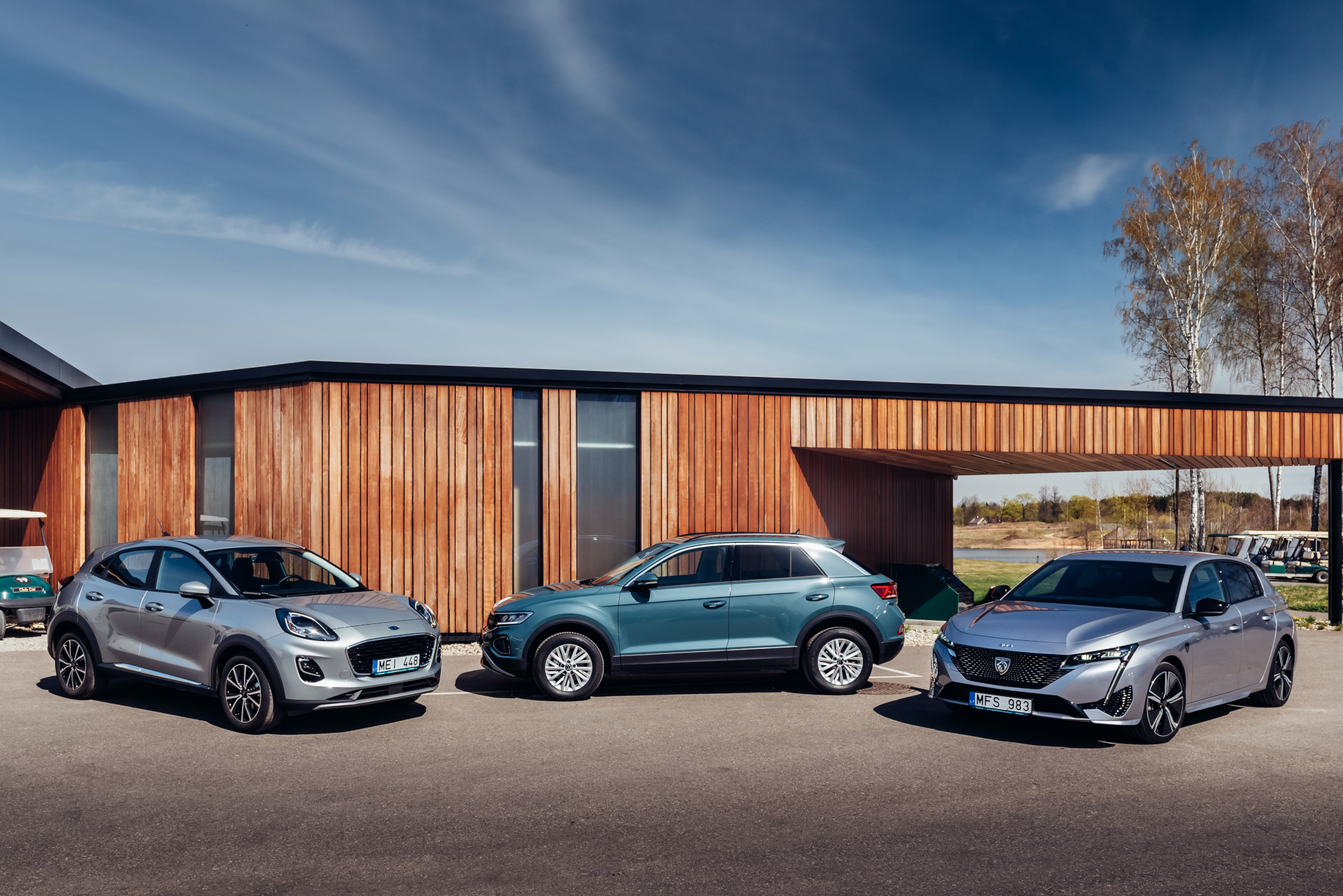 Connected fleet subscription for your business | No down payment
Car subscription is the most flexible choice for your business mobility. It's an alternative to finance or operating a lease. No long-term commitments, no down payment. New cars starting from 360€ per month.
Everything included except refueling

All-inclusive mobility package at a fixed monthly price. No deposit, no hidden costs.

Short-terms

You decide how long you need your company car. Starting from 1 month.

Complete flexibility. Every month

Various models are available to suit your current business situation. Do you need a small car in spring and SUV in summertime?

Delivery to your office

We deliver your new company cars to your office free of charge.
Monthly payment w/o VAT
Without initial payment / deposit
Insurance
Registration and Fees
Service
Seasonal Tires
Roadside assistance 24/7
Car Delivery (Vilnius)
482 €
If you lease a car worth EUR 29,000 with VAT and the down payment paid to the seller or lessor would be 15% (EUR 4,350), lease term - 60 months, the annual variable interest rate - 6.50% (with a variable base rate 3-month EURIBOR - 4%, margin - 2.50%) monthly payment - 482,00 EUR/month.
Subscription
WeFleet is all we were looking for. From vehicle itself to excellent customer service.
After we compared our seasonal car rental options, we couldn't find a service with better conditions than WeFleet. Their cars are stylish, complete, and you don't need to pay a security deposit. Also, the delivery to the seaside was fast and smooth!
We are happy to have a reliable mobility partner like WeFleet. Thank you for the partnership.